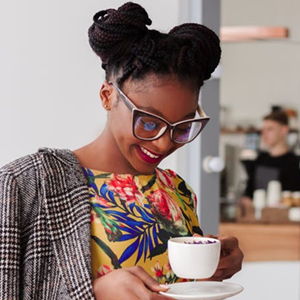 Shop
We have something
you'll love!
Join
Become a part
of the family!
Host
Let's get this party
started
Coming to a city near you.
Recent Product Slider
$

19.99

Lightweight and stylish readers for all! Our Classic semi rimless reading glasses feature spring hinges and nose pads for comfort and adjustment. Available powers from +1.00 to +3.50

Read more

$

79.99

The Running Man or Woman is fun, and sporty with athletic colors and widespread appeal. The black front and colorful sides are casual enough for everyday.

Read more

$

129.99

Bold and stylish with just the right amount of color. Perfect for everyday or that special day. Stand out!

Size: 54-17-140
Material: Acetate

Read more

$

129.99

Fashionable cat-eye frames perfect for making a statement. These eyeglasses will complete any outfit and make you stand out.

Size: 51-20-145
Material: Acetate

Read more

$

129.99

The Lauren is bold, sophisticated, and commands attention. This frame is a modern approach to a big cat eye. This frame has the right amount of texture and style.

Read more

$

79.99

The Vivian is a sleek and sexy cat eye with style for miles. The look and colors make it a great choice for the office or home office.

Size 52-16-142

Read more

$

129.99

The Max is the Violet Eyewear take on the classic club master. This frame can be an everyday or weekend style. It is great as eyeglasses and sunglasses.

Size: 50-22-140

Read more

$

29.99

High fashion, low price. These sunglasses have bold style. At this price buy a pair for every outfit!

Read more

$

79.99

The Rebecca is a small lightweight metal frame with intricate details and semi rimless design.

Size: 53-17-135

Read more

$

4.99

Fashionable ouch to hold your eyewear and keep your glasses pristine! They come in Cheetah, Giraffe, Zebra prints.

Read more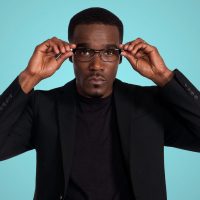 Quality: Our frames are crafted out of the highest quality materials. They are durable and long lasting.
Fit: Our frames are made with fit in mind. They are flexible, lightweight, and comfortable.
Style: Our frames are designed to embrace your style. They range in style, from professional to playful.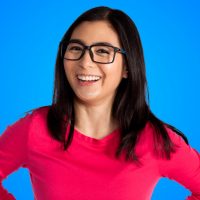 Flexibility: Control your schedule.
Financial: Earn additional income and free products.
Fashion: Be a part of a unique new line of products.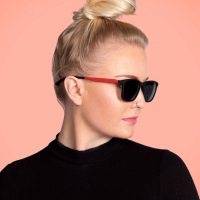 Violet Eyewear was founded by an eye doctor as a creative new way to buy eye wear. Violet is more than just eyeglasses. It's a family of like minded individuals pushing to achieve our best life.
Through our Buy One Give One program, Violet Eyewear gives a pair of eyeglasses to someone in need for each pair sold. Charitable giving and missions are at the core of our company.
Payment accept
Payments are easy and secure. We accept Visa, Mastercard, Discover, American Express, and PayPal.