What Makes our Eyewear So... Special???
20% of glasses SELL, while 80% SIT.
We eliminate the 80%. Founded by an eye doctor who decided that you only deserve the BESTSELLERS. Quit wasting time hunting through thousands of frames to find your perfect pair.
EYEGLASS CLUTTER ELIMINATED (PERIOD!)
Try Violet Eyewear on from ANYWHERE in the world.
Don't be surprised when they show up at your door.  Browse our eyewear selection with full confidence, knowing exactly what you are going to get, and that you already love your new eyewear.
What Makes our Lenses Different???
24/7 Total Clarity & Comfort Lens
THE WHOLE ENCHILADA!
Why settle for less when you can have it ALL: antiglare, blue light blocker, sun adaptive, light weight, shatter resistant, scratch resistant, and UV protection all in one lens. Our signature lens provides around the clock CLARITY and COMFORT- Day, Night, Work, & Play!
DID YOU KNOW:
over 30% OF PEOPLE EXPERIENCE STRESS AND ANXIETY
WHEN SHOPPING FOR NEW EYEGLASSES???
THAT'S WHY WE CREATED THE: 
THE VIOLET EYEWEAR EXPERIENCE
personalized eyewear plan
Enjoy a RELAXING, Fun, One-Of-A-Kind shopping experience. Find eyewear with EASE while enjoying your own personal Vision Ambassador, Personalized Eyewear Plan, and help from your friends & family.
4 Ways to Experience Violet:  In-Person | Virtual | Group | One-On-One
THE VIOLET EYEWEAR BUSINESS OPPORTUNITY
Earn additional income, bonuses, and prizes simply by socializing and sharing the features and benefits of Violet Eyewear. 
Take advantage of a one-of-a-kind opportunity to capitalize on the growing $150B Eyewear Industry.  Use the additional income to prepare for retirement, get out of debt, or go on that much needed vacation.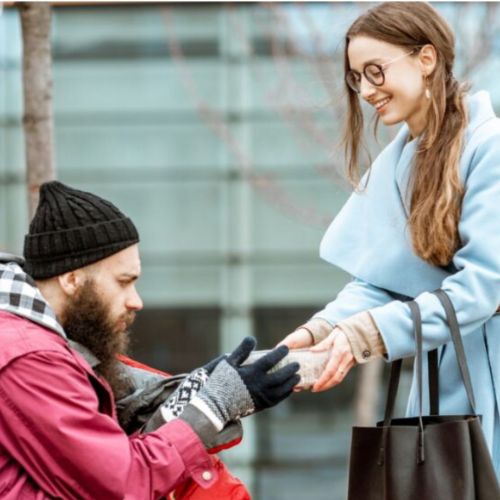 For every eyeglass frame you buy, one is donated to a homeless person in need.  Now you can shop and give at the same time. Feel great knowing that others were blessed by your purchase.
Our tag line Go EVERY WEAR means to: Go EVERY WEAR and wear our fabulous eyewear – Go EVERY WEAR  and let your light shine – Go EVERY WEAR and spread the Good News of Christ.  
OUR Mission is bigger than just glasses.
Our Mission is to improve physical, spiritual, and financial vision, by helping you put on a pair of God's Glasses, so you can SEE yourself the Way that God SEES you!
This eBook uncovers the 6 keys that unlock your perfect eyewear, without the stress.  These 6 Key put your wants and your needs first.  Meaning that you now have the tools to find your perfect eyewear fast.